Locksmith

Montgomery Locksmith Montgomery | Montgomery Locksmith | Locksmith In Montgomery AL
(334) 316-4377

For those looking for the best locks and security systems for their homes, we have it all here for you. Note that whenever you feel like your lock is sticky or hard to open, there are chances that it may be compromised.

Read More

>


In case you are in business, then our business solutions will be the best for you. We will reinforce them for you in case we find them faulty. We will also evaluate your business and advice you on the different services that we offer that will enable your business to stay secure.

For more information Call us now at (334) 316-4377

Read More

>

Locksmith

Montgomery
COMMERCIAL LOCKSMITH SERVICE
Why should you work with the seasoned business locksmiths here at Montgomery Locksmith? We can think of many reasons, but here are three: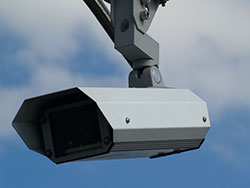 We offer 24-hour access to our commercial lock and key technicians so that no matter what your hours of operation are; we can help.
Since commercial locks are more complex and secure than residential locks, we have the expertise to service and install them for you.
We are more than just locksmiths, we are adept at commercial safety and security techniques - this benefits you and your location in many ways.
Call Us: (334) 316-4377
In days gone by, a business could just shut their doors and set the deadbolt and call that security. In today's modern, high crime world, many businesses are viewed as having cash, inventory, assets and fixtures that can be sold, stolen, or shoplifted right out of the building.
The thievery can come from customers, vandals, thugs, gang members, and even the business' own employees. To best protect your commercial operation from within and from without, Locksmiths Montgomery recommends using our professional services. We can provide a huge range of locks, keys, and other commercial security hardware that is useful to getting and keeping your location and your staff safe and intact.
Call Now: (334) 316-4377
Montgomery Locksmith commercial technicians can do it all – from making key copies, to installing fingerprint locks. Our workmanship is top notch and our prices are very competitive. We offer every business locksmith service you could need, including:
Biometric entry systems
Fingerprint locks
High-security commercial locks
Safe opening and repair
Broken-off keys removed
24-hour emergency assistance
Mortise locks
Cylinder locks
Panic bar installation and repair
Access control systems
Master key systems
Bump-proof commercial locks
Lock-boxes
Door closers
Commercial lock upgrades
Locks, hardware and deadbolts
Locks and re-keys for doors, desks, and file cabinets
and many more!
For immediate service, or to make an appointment, just call us. We'll get to you quickly and render the finest business lock and key service you've ever had – after all; that's what we do!
Call Today: (334) 316-4377